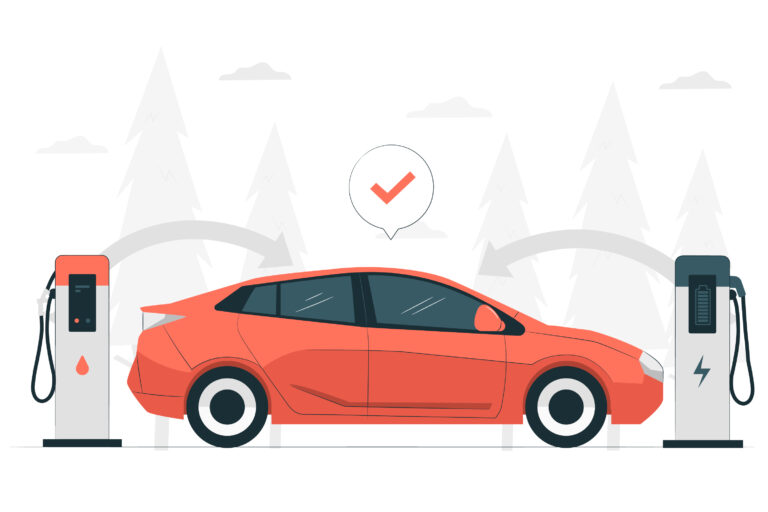 What EV Infrastructure Providers Can Do to Win the Charging Network Race of This Decade
August 4, 2022 | 5:14 am
The exceptional rise in sales of EV vehicles during the last 3-4 years has given an up thrust to its two sister domains – battery management system (BMS) and charging stations manufacturing and marketing (EV infra).While the former is struggling with optimising performance variables like power output and lifecycle, the latter is fighting a whole different battle that's taking place outside of their R&D labs.We are talking about EV infra providers scramming for real estate (homes, malls, parking lots, basements, etc.) to install their charging stations.According to Precedence Research, the global EV charger market size is expected to cross the USD 64.67 billion mark by 2030.ChargePoint, Shell, EVGo, Chargemaster (BP Chargemaster post-acquisition), etc. – biggies of EV charging – have already invested heavily to spread their network. Like the US's Blink acquiring the U.K.'s EB Charging for $23.4 million. There are more such examples to stumble upon if we do a quick web search under "EV mergers and acquisitions".SO THE BATTLE IS ALREADY ON.
MyMobiForce's platform was upgraded to perform seamless automation of assigning tasks to individual freelancers over the platform. The system was responsible to carry out tasks like Pre-recorded messaging, Autodialers, Real-time tracking, Chatbot Supports, and all the necessary pre-requisites for seamless operations. Further, the company was able to successfully address its regional challenges by supporting vernacular language in the MMF Gig Workers App.
EV vs EV Infra
Top speed, energy savings, etc., are the variables people mostly consider when making buying decisions in case of EVs – battery life easily being the most important one.A typical lithium-ion EV battery lasts anywhere around 4-5 months(6-7 in case of four-or more-wheelers). Past that timeline, a customer has to get their batteries replaced. This is the time when they are also most prone to getting swayed by competitors. In the EV infra domain, however, providers could only win over customers with their network's availability and ease of use.And, with the rapid development of hardware-agnostic charging platforms, real estate providers for charging stations are turning more independent of what companies to tie up with.Such development is more burdening for the infra providers and could further escalate the scramble — like them being forced to add better incentive deals to land owners to the cauldron.So the question is: Why such haste to spread their EV network?There are three big reasons for that:
Push for EV vehicles and infra by the governments around the world.
Be it Europe, North America, or Asia, federal governments are giving the much-deserved push to both EV vehicles and infra network. Like Biden setting aside over $ 3 billion – out of $ 1 trillion allocated for infrastructure – to build out a national network of 500,000 EV chargers. Or, the Indian government
Last-mile logistics players embracing EV solutions.
Zomato, Amazon, FedEx and other big players are now turning their fleet green for better efficiency (Or, maybe, because of public sentiment?). As a result, you can witness startups like 3EV Industries, MoEVing, Altigreen Propulsion Labs, etc., cropping up to provide last-mile delivery services using li-ion-powered engines.
EV being "nexus-agnostic"
To build a fuel (petroleum, fossils, coal, etc.) marketing company and survive is like waging a perpetual war – both literally and figuratively.The chances of you coming across stories of modern startups making it big in the oil supply vertical are thinner than the best wafers you would ever come across. Why so? Because a typical oil marketing company needs gazillions of licenses, clearances, political connections, and whatnot to even start operating — and a gazillion more before it breaks even.EV business, on the other hand, is relatively easier. Solid tech, tech- and eco-friendly customers, a few good connections, and a will to build a company from scratch are all that is required to start and thrive— for most cases. You don't even need to worry about a fleet supplying fuel early morning to your stations. A continuous power supply, robust equipment, and people willing to lend some space would do to get the EV market running.Because what fossils are to petro-marketing, real estate is to EV infrastructure. The only thing uniting these two is the monopoly of governments over the availability of raw materials (fossil fuel and critical earth elements).
How to Ensure a Good Success Rate at Spreading Your EV Infra
So what can an EV infra player do to help their enterprise score better than your contemporaries?Other than expediting all pending land lease deals and building user-friendly and rapid charging units, outsourcing charging station installation and maintenance could be a great move. Here're 2 reasons why: Teaming up with a field-service providers to ramp up product's installation can help in speeding up the spread of a charging network.
Being an electrical assembly, EV chargers can malfunction after period of use. In such cases, getting them repaired ASAP becomes top priority.
MyMobiForce specialises in both installation and AMC of EV charging stations of all size and capacity. We have received multiple orders and inquiries in the past regarding these two. This is a proof in itself that EV infra providers today have an accommodating stance towards this model.
Summary
Energy's distribution, rather than its availability or production, has always been prone to conflict and a major driving force for civilizations. EV not only has the potential to put such conflicts to rest but also help our environment while doing so. And ambitious EV entrepreneurs with this goal in mind are enthusiastically planning for strategic outsourcing of important processes of their network building effort to help themselves take the quantum leap that their enterprise deserve to zoom past the competitors.