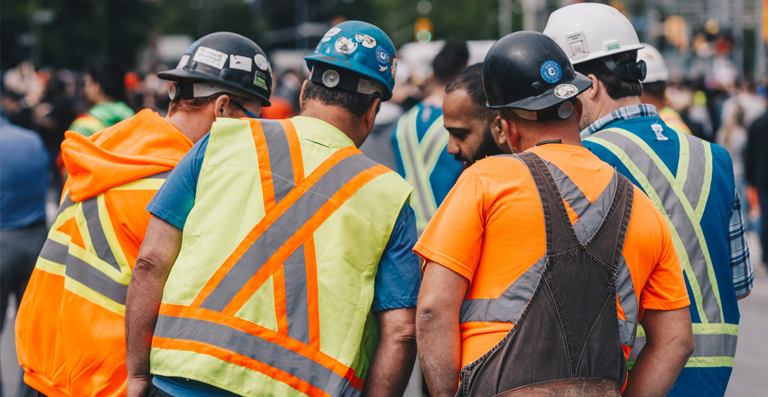 Freelancers vs. Full-time Hires: What's Cost-effective for Businesses with Field Technician Needs?
September 29, 2020 | 9:08 pm
Maintaining a business isn't generally a simple endeavour. All organizations need to ensure that they allocate the capital and the resources to get the job done to the highest standard and quality. There will be days when an organization find them bounded to the countless tasks for which you require to pay attention at the same time. Sometimes you get a job for which the skill-set of your in-house team is not apt to deliver it on time and up to the highest standard for your clientele.
Every team once in a while needs a person who can help them in accomplishing goals for their specific project with his expertise and skill-set, a person to help them in the area where the knowledge or expertise may be lacking such as deploying new wireless technology for a client or scaling your clientele network with Cisco technologies.
You always get two options for such situations: recruit additional full-time staff or hire a freelance field engineer/technician to accomplish the on-demand task. Let's take a look at the benefits a company get hiring a freelance project- based engineer over hiring a full-time staff.
1) Less cost for Freelancers over Full-time Staff
Freelancers' cost might be slightly more than the full-time staff during the project tenure. However, even when the freelancer fees are higher the overhead costs like on-boarding, sick pay, insurance, they do not require training, dental, medical and other benefits are not required.
2) Exact Skills & Expertise
When you hire a freelancer, you look for the exact skill-set for the specific project which lowers the cost of training and increases the standard and the quality of delivering the project as you get a person on-board who have the exact expertise of what you are looking for.
MyMobiForce you helps you in getting the pool of talented skilled professional, which makes the process faster and less cumbersome than to hire a salaried staff.
3) Pay-per-Order
While hiring a Full-time staff you have to make sure that you keep them for longer payroll for all the future endeavours for the company, but hiring a freelancer with exact skill-set lowers the cost as you have to look for someone who fits the bill for that specific project.
4) Available Anytime, Anywhere
When requirements turn out to come from a different location from your organization, an on-demand freelancer help you get your job done with their skill-set on different areas reducing a travel expense for the company.
MyMobiForce is a platform that provides you with national coverage for all your clientele demands and gets the highest standard of skill-set from the pool of professionals.
5) Freelancers are More Productive
Freelancers are more productive than salaried staff. Also, freelancers try to deliver their services of a higher standard of quality and try to deliver it on or before to make sure the client retain them for future projects as well. Still, with full-time salaried staff, it is different they know they have Job security and might not be as engaged as a gig worker would be.
Benefits of Having MyMobiForce for Building On-Demand Workforce of Freelancers With MyMobiForce, organizations get access to on-demand pool of vetted field technicians for immediate business expansion. We help enterpises and OEMs with services like router installation, SD-WAN Deployment, Microwave installation and commissioning, Network planning for white goods after-sales support, Telecom, IT technicians, systems and field engineering, etc.
Benefits of MyMobiForce include:
Search from 100,000+ workforce to find qualified candidates with the right skill-set for your project with Pan-India Coverage.
Rely on our team of experts to answer all of your questions online over over-the-phone with 24/7/365 customer support by your side.
MyMobiForce seamlessly integrates with the most popular CRM, ERP, and IT management solutions to improve efficiency and minimize data loss.
Enhance your brand value and delivering products on the right time, anywhere across the nation with the talented skilled professional.